Professional makeup applications and lessons for Daytime and Evening.
Always look your best!
Professional makeup application:
Daytime, 43
(Air Brush foundation 20 extra)
Allow 45 min
Perfect for job interviews and corporate events  
Nighttime, 57
Includes strip lashes
(Air Brush foundation 20 extra)
Allow 60 min
 For the perfect evening out
Bridal, 85
Makeup Classes 100
50 towards the purchase of makeup products.
Brands we carry include: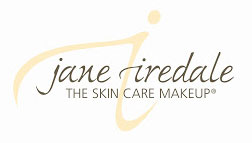 Jane Iredale is called the skincare makeup, because it contains only the purest makeup ingredients available, no talc, parabens, heavy metals and other toxic fillers.  Products are safety tested, allergy tested, clinically tested and dermatologist tested to ensure avoidance of any ingredients that may be skin sensitizers, yet they never test on animals. They use highest quality ingredients available, to ensure satisfaction with performance, coverage, application and texture. The minerals in all products conform to the most current technology available, that guarantee broad spectrum sun protection. The company's attention to quality extends to the vitamins and antioxidants we use which are pharmaceutical grade and certified organic where available.